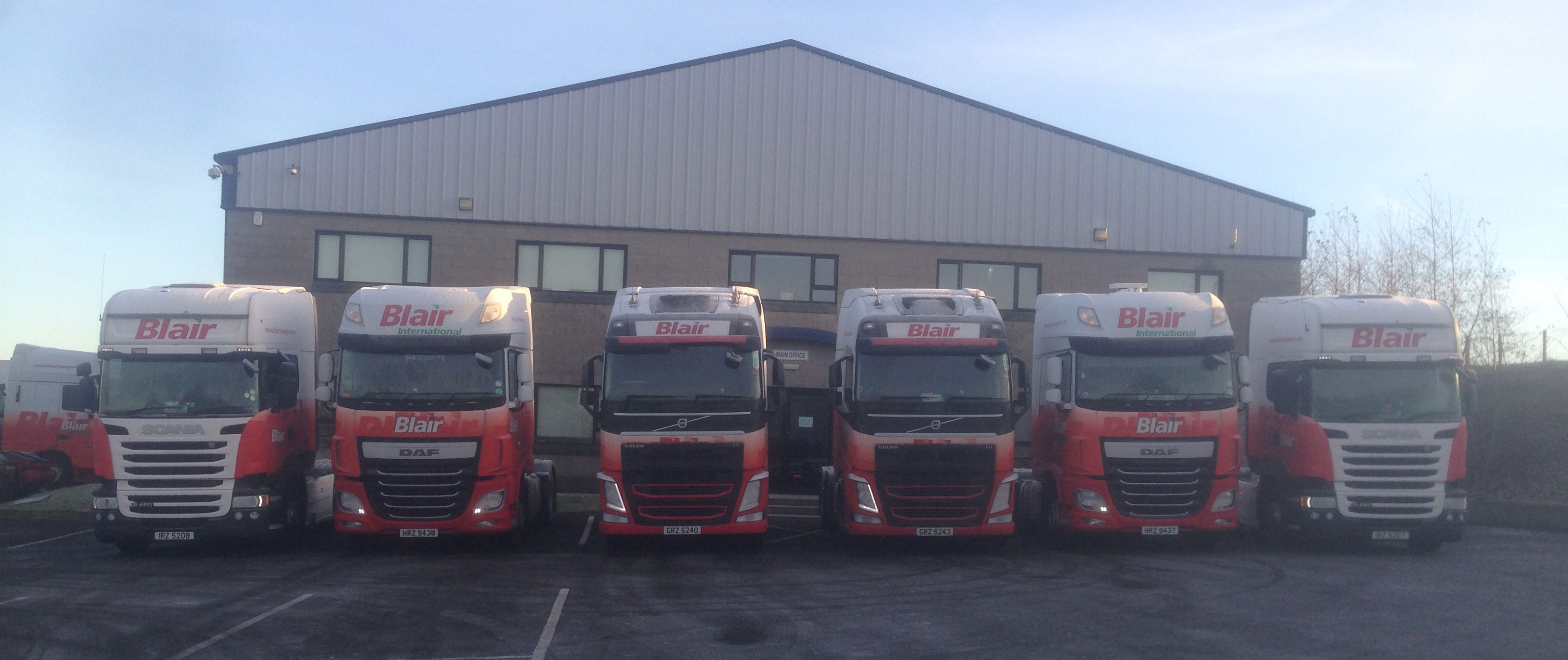 About Us
Fast reliable freight distribution... its what keeps the wheels of industry turning.
Established and operating since the mid 1970s, Blair International now operates a modern fleet of high specification vehicles and trailers throughout Ireland, the United Kingdom and Europe. Customer service is maintained to the highest possible standard by careful management controls designed to meet the customer's and all regulatory standards.
Today Blair International operates a fleet of modern tractor units and trailers with both refrigerated and dry freight specification. Routine maintenance is carried out on site in the purpose-built garage while warranty or specialised repairs are the responsibility of the manufacturer's agent. This combined with an ongoing replacement policy keeps a modern fleet on the road.
Our vision is to be competitive in the road haulage industry. Being competitive means providing outstanding service, flexibility and good value so that every customer feels their needs have been met. Through careful teamwork, we strive to provide excellent service, innovative management and long-lasting relationships with our customers throughout the UK, Ireland and Europe.
We strive to continually improve and review our services. In order to survive and continually grow as a company, we try to utilise any technological advancements in ways which could improve the efficiency and flexibility of our services and customer satisfaction.
Whatever the road freight requirements, Blair International are equipped and have the resources and experience needed to provide the right solution.