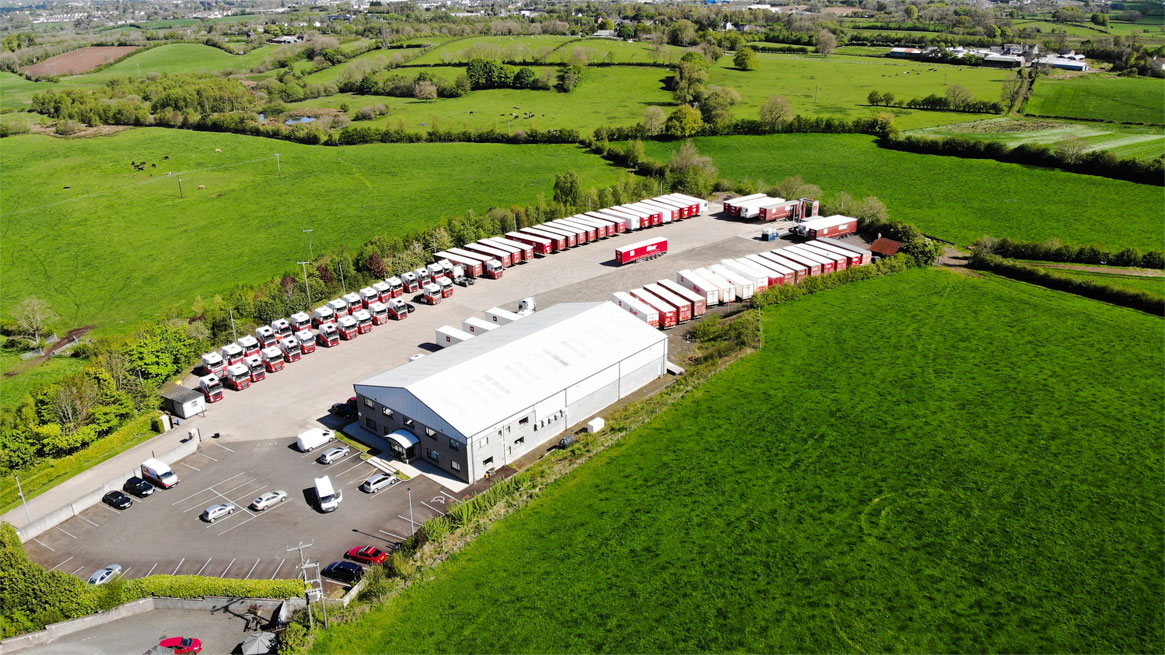 Fast reliable freight distribution...
its what keeps the wheels
of industry turning.
Contact Us
Blair International
Established and operating since the mid 1970s, Blair International now operates a modern fleet of high specification vehicles and trailers throughout Ireland, the United Kingdom and Europe. Customer service is maintained to the highest possible standard by careful management controls designed to meet the customers and all regulatory standards.
Today Blair International operates a fleet of modern tractor units and trailers with both refrigerated and dry freight specification. Routine maintenance is carried out on site in the purpose-built garage while warranty or specialised repairs are the responsibility of the manufacturers agent.
Blair Transport has consistently provided us with excellent customer service and always go that extra mile to ensure the best delivery. Very easy to deal with and make the whole process so straightforward. We wouldn't use anyone else!